Lead artist in the CETA: Ukerbarley project, Paris Norton, gives us an update on the magic that's being spun in Coonabarabran through The Common Thread.
The Common Thread is a creative outcome of the CETA project in Coonabarabran NSW. Inspired by the diverse ecological communities at Aboriginal area Ukerbarley, the CETA team saw the potential of interaction with these environments, connecting again with Aboriginal traditions of fibre craft.
A group of local women with interest in the environment and arts were invited to an eight week program to learn textile skills across forms, such as natural fabric dyeing, Indigenous weaving and looming. These workshops were put together to invest in the skills development of the group and to create a unique collaborative artwork at the end of the process using the natural plants and materials from Ukerbarley. This artwork will be exhibited in Coonabarabran in May 2018.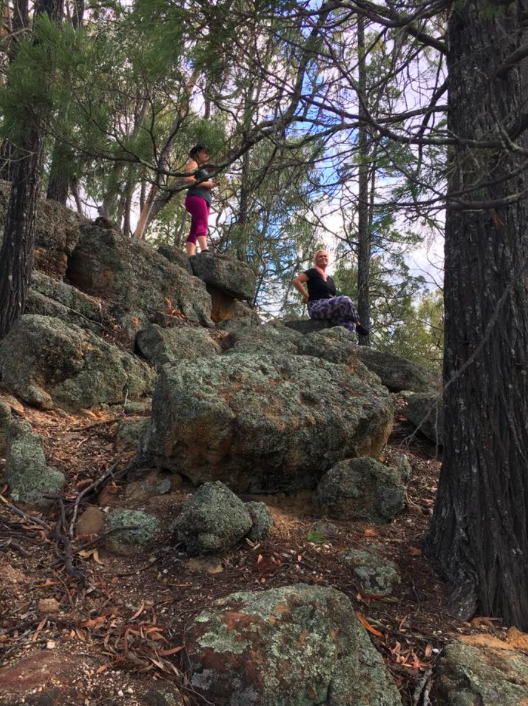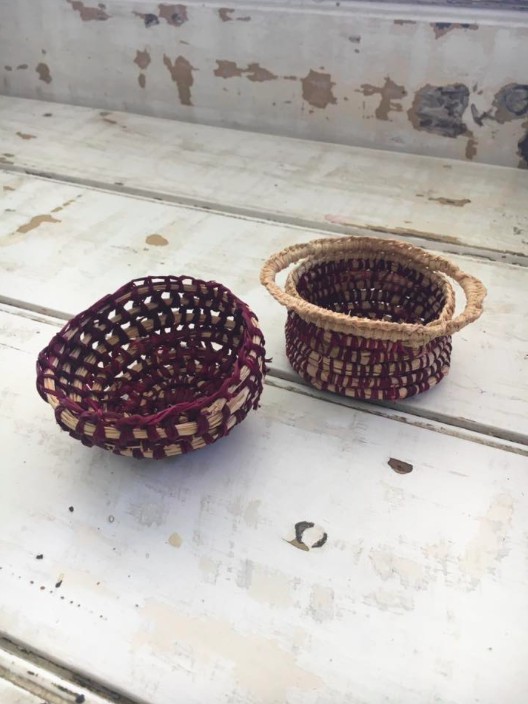 Each week 15—20 women have taken part in these workshops, with guest artists Tijanara Talbot (weaver/photographer from Wellington NSW) and Kelly Leonard (looming and textile artist from Mudgee NSW) sharing their skills and experiences. These workshops, although covering a diverse range of techniques, always come back to the message of remembering the language of design, shape and pattern. With focus on Aboriginal Australia's ability to communicate through this form of language, the group have shared stories with Indigenous artists and each other, forming works of art that are rich in knowledge of the landscape and its mixed history.
Coming into these workshops it was anticipated that this artwork would be a direct reflection of the landscape. I have seen though, as this project progresses, that it reflects more so how we see ourselves within this landscape. The group is diverse in age and experience, creating a beautiful atmosphere of mother and sisterhood. Each week another person will reveal their hidden talents and bring another powerful element to the work. It was the first time in my life that I had seen my Indigenous grandmother harvesting on country — her country — to create fibre craft that she was always meant to create. In that moment I had succeeded with this process regardless of the outcome.
Our first Ukerbarley harvest was really successful, with each person being able to take away a basket full of materials. Each person moved through the country slowly and respectfully, introducing themselves to the landscape as it did in return to them. The energy of the place was intense as it always is and left its mark on the group. They are all excited to go back out again for our final harvest and were buzzing with ideas to reflect on and put into practice.
Our final group session will be the piecing together of everyone's artwork to make one large piece. My role as an artist in this project in to turn the final piece into a sensory interactive installation.